NuFlare, Beyond The Leading Edge
Based on its semiconductor production systems, NuFlare seeks to evolve continuously as a corporation contributing to and benefiting society, humankind, and our customers in the semiconductor industry.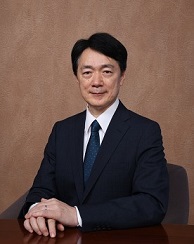 NuFlare Technology, Inc. was founded in 2002 as a spinoff of the Semiconductor Equipment Division of Toshiba Machine Co. Ltd. Since that time, we have developed and provided state-of-the-art electron beam mask writers, mask inspection systems and epitaxial growth systems for the manufacture of semiconductor devices, thereby contributing to the development of the semiconductor industry.
Today, semiconductor devices are widely used in communication devices, home appliances, automobiles and other personal and home products, many of which are interconnected via communication networks to create new value and support a good life for people. Accompanying the rapid evolution of semiconductor technology, demand for semiconductor manufacturing equipment is becoming increasingly challenging and diverse.
We have over thirty years of experience in developing electron beam mask writers that print IC circuit patterns on photomasks. Photomasks are quartz plates used to transfer IC circuit patterns onto silicon wafers for semiconductor devices, and play a pivotal role in micro- and nano-fabrication processes by improving productivity and device performance. NuFlare's electron beam mask writers lead the industry and are valued by customers worldwide.
Our mask inspection systems, which identify defects in the printed patterns on photomasks,and SiC epitaxial growth systems for power devices are expected to find more widespread use in electric vehicles (EVs) are also highly valued by our customers. Furthermore, multi-beam mask writers and electron beam mask inspection systems are currently moving from the development phase to use in practical applications.
NuFlare Technology will maintain advanced technological capabilities to provide semiconductor manufacturing equipment that meets customer needs in a timely manner, and sustain our vision that states "Contributing through leading-edge semiconductor manufacturing equipment to the advance of the semiconductor industry, society, and mankind."
We wish to express our gratitude for your patronage and look forward to your continued support.

NuFlare Technology, Inc.
Jun Takamatsu, president